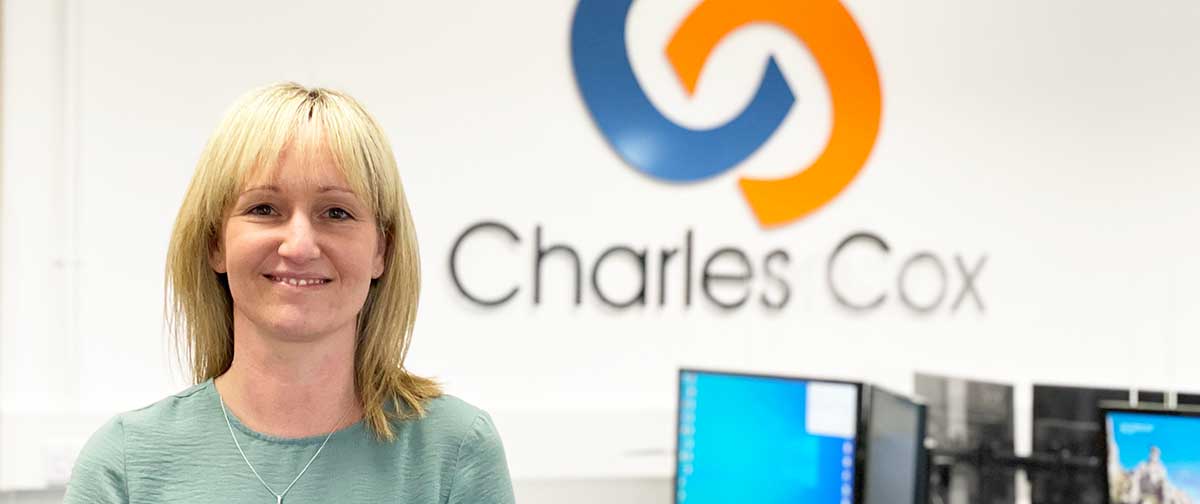 Why I chose the apprenticeship route?
Being a stay-at-home mum for quite a few years, my youngest child was getting to the age of starting school. I had already begun studying 3 years before to try and get myself in a good position for when I was ready to return to work. I had completed my AAT level 2 at college and now wanted to find a position where I could learn on the job. I decided to apply for an apprenticeship to start at the beginning, as never having had an administration job before, I wanted to be able to learn as much as I could. Also, I knew this would help me in the future with a role in accounts which is where I was hoping to work.
What has interested me about this industry?
Before I started at Charles Cox, I knew nothing about what a property management business did or even that they existed. However, since starting my employment here, I have worked across all departments and discovered what they do. I found it very interesting to visit the various properties we manage and conduct property inspections. In addition, I have learned much about health and safety issues and the business's accounts side.
What skills & opportunities have been made available to me since starting my apprenticeship?
Alongside my apprenticeship, I have been re-doing my Maths & English qualifications. I have also attended 2 ARMA webinars. The first dealt with the problems of short-term (and nightly) letting of flats, and the second was residential service charge accounts guidance.
A typical day for me at Charles Cox Property Management
When working in the accounts department, my day usually starts with emails, and then it involves:
Paying invoices
Dealing with accounts enquiries
Sending service charge invoices
Preparing end of year accounts ready for the accountants.
Alongside my daily job role, I have apprentice meetings that I must attend and lessons for my Maths & English. I follow a structured action plan, get written modules handed in on time to achieve deadlines, and ensure my work is of high quality. I also have to obtain regular feedback and prepare my work for my endpoint assessment.
What strengths and skills have I developed?
As I had never worked in this role before, I didn't have much confidence in what I needed to do when I first started. The support I received from my colleagues was tremendous, and they made me feel part of the team straight away and were always there to help when I needed them. This helped me massively. I always make sure I turn up to work with a positive attitude, ready to learn. I have gained confidence in using computers and the bespoke software we use.
What do the next 12 months look like, and what advice would you give someone else starting an apprenticeship?
I have now permanently moved into the accounts department, where I wanted to be and feel very comfortable. I have learned so much in accounts already, and I am looking forward to continuing to build on this knowledge.
The advice I would give someone else starting an apprenticeship is that it doesn't matter how old you are; it's never too late to learn a new job role. An apprenticeship is an excellent way to start afresh, especially if you have been out of work for a long time or just starting out to build your career. As long as you have a positive attitude, are willing to learn, and work hard, you will do great!
To contact a member of the team please use our enquiry form.