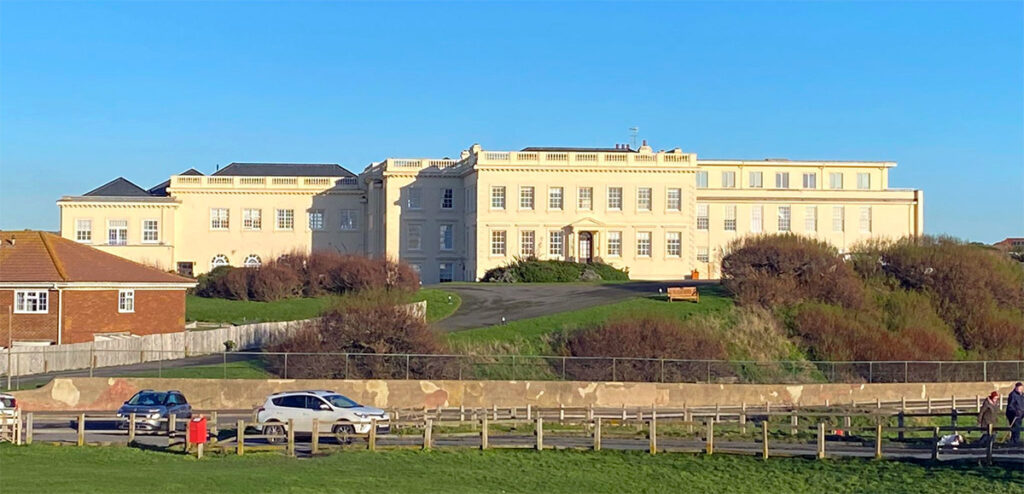 We offer a full range of property services with Bronze, Silver and Gold level packages. We know not every building is the same!
Our qualified team has over 25 years combined experience, and we can tailor our block management services to your requirements. Our Bronze, Silver and Gold level packages, can be further adjusted if required. Get in touch to find out how we can help you.
Residential Block Management Services
We manage a range of properties and unadopted roads for clients in East Sussex, West Sussex and parts of south London. Block management is also known as leasehold management, property management, estate management and service charge management. In plain terms, it is the process of managing the communal areas in residential properties through a service charge.
Whether you own the Freehold, share the Freehold, are a Right to Manage Company or a Commonhold, we can provide a flexible and professional approach to the management of your buildings. We make sure the services we provide keep the property looking good and that areas are safe for both occupiers and visitors.
A key element of our success is our personalised level of service whilst at the same time being easily accessible. Block management requires constant communication. We deal with numerous contractors when it comes to repairs: heating, lighting, lifts and gardening. Our aim is to ensure your property runs smoothly.
Maintenance Services
We aim is to ensure value for money and quality for our clients by using local companies to carry out repair and maintenance under our close supervision:
Interior and exterior lighting
Cleaning and jetting
Lift maintenance
Redecoration of windows, hallways and metalwork
Boundary fence/wall repairs
Garden maintenance, including hedging and water features
Water and electricity supplies
Car park maintenance
Regular inspection surveys
Roofing and gutter maintenance
Electrical test certification
Major works supervision
Why should you use a Managing Agent?
The role of a managing agent today is a complex one and requires a professional approach. We are accredited ARMA-Q members and our specialist team has knowledge of landlord and tenant law, building construction and surveying, health and safety regulations and accounting.
As a member of ARMA (Association of Residential Managing Agents) we keep ourselves fully up-to-date with all new legislation.
Company Accounts and Company Secretary Services
In our capacity as Managing Agent, we can act as the Company Secretary and the Registered Office to help fulfil your obligations, both in terms of Estate Management and from a Company point of view.
Tasks such as the completion and filing of annual accounts and other statutory information with Companies House, the issuing of Share Certificates, Registration of Directors, organisation of Annual General Meetings, Ground Rent and Service Charge collection are examples of some of the matters we regularly attend to, on behalf of Residential Management Companies throughout the Sussex Coast.
Arrears Collection
Charles Cox understands the need to ensure that there are no arrears, and we, therefore, follow a strict policy with regards to chasing Leaseholders for outstanding monies. Accordingly, reminder letters are sent out 21 days after the payment due date, unless stated in the Lease, and a follow-up arrears charge letter 14 days later.
Service Charge Collection
We collect the Service Charges as stated in the Lease. The charge may be annually or, more commonly, bi-annually.
Each property is allocated a Bank account. The monies held as a client account are in line with RICS (Royal Institution of Chartered Surveyors) and ARMA (Association of Residential Managing Agents) requirements. Cheques will be banked on the same day that they are received.
Property Insurance and Professional Indemnity Insurance
Working with a number of brokers, we can help you with your property insurance and Directors and Officers Indemnity insurance needs, or any claims that may arise.
Major Works Supervision
Whether you choose Charles Cox Property Management or another independent firm to oversee or survey a project Charles Cox Property Management will manage the relevant statutory process for these kind of works – for example, issuing S20 Notices.
Block Management Duties
On appointment, we would undertake all of the obligations of the Lessor under the terms of the Lease. We will liaise closely with the Directors of the Management Company, taking instructions on matters relating to the efficient management of the property. We would provide advice and guidance to the Directors on legal obligations relating to the Landlord & Tenant Act, the Commonhold and Leasehold Reform Act 2002, and other statutory requirements.
We would also provide information on other matters such as Health & Safety, i.e., Asbestos in the Workplace Regulations 2002, Lift Health & Safety requirements etc. The frequency of the inspections would be by agreement with the Directors. We would also be prepared to attend as many Board meetings a year, including the Company's AGM, subject to negotiation.
Risk Assessments and Legal Requirements
As you may already know, there are several legal requirements that leasehold properties in the UK have to adhere to. One of the tasks we carry out is ensuring that you meet the standards required, and if you do not already have these risk assessments in place, we will arrange for them to be carried out on your behalf.
Once this has been done, we will review any required works and work with you to complete them in a reasonable but timely fashion that allows for compliance and other financial obligations.
Whilst in an ideal world, we would always see that all works are completed as soon as possible, we must accept that this is not always the case. This is especially prevenient given some landlord and tenant restrictions, i.e. Section 20 procedures may need to be followed. If necessary, we will also work with any local authorities, i.e. the Fire Brigade or asbestos regulators, regarding any specific concerns they may have on your property.
If you would like further information about the legal reports, such as the fire risk assessment, the asbestos survey, legionella compliance, etc., then please get in touch with Matthew Cox BSC (HONS) via our contact page.
ARMA
We are accredited ARMA-Q (Association of Residential Managing Agents) members who promote high leasehold management and professionalism standards — giving our clients peace of mind. Our induction and first audit by ARMA and RICS was in 2018/2019, and we are proud to say we achieved a pass certification with no recommendations for our working practices. Furthermore, we achieved a level not previously reached by our RICS appointed assessor since they started their career at the RICS.
Our ARMA membership doesn't allow us to disclose the results because it undermines their practices, and they don't like to promote 'gloating' – trust us, it would be plastered all over this site if we could! However, you can rest assured we will strive to keep up this standard.
Our Property Management clients are also reassured that our Building Surveying department has access to Senior Surveyors and Chartered Surveyors, so we can provide services that other block management agents cannot. In addition, our provision of a complete service saves our clients time and money.