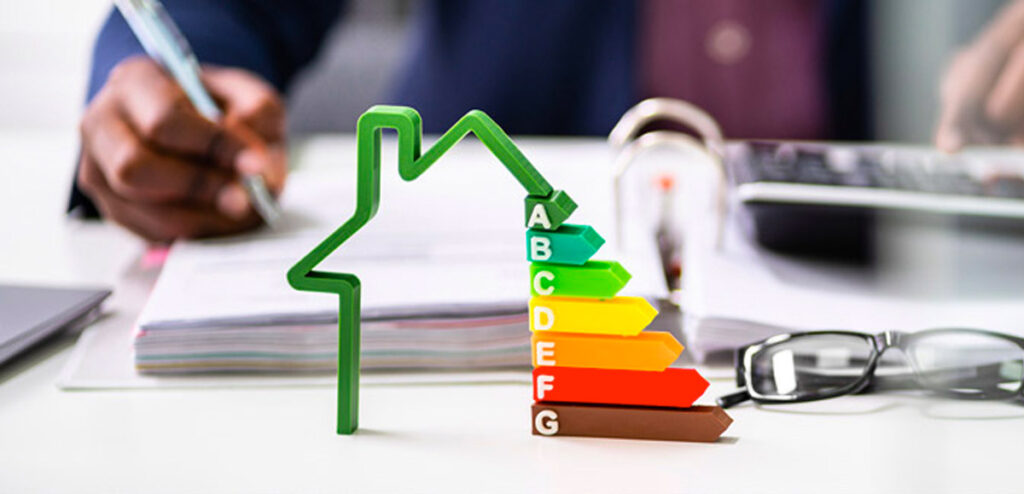 As part of our property management services, we now offer EPCs. The need for Energy Performance Certificates has been changing over the last 10 years and we have an accredited Energy Assessor, Dan Parkinson on our team. The Minimum Energy Efficiency Standards (MEES) Regulations requires every landlord to have an EPC for each of their properties. If you are a selling a property, you will also need to provide an EPC.
What is an EPC?
An EPC rating will tell you how energy efficient your property is, providing a rating from A to G, (A being the most energy efficient).
An EPC accurately records information about your property at the time it is taken, similar to an vehicle MOT. If you have recently completed any construction work or upgrades to your property, you may need to obtain a new EPC to ensure it reflects your improvements.
An EPC certificate also includes recommendations on ways to improve a home's energy efficiency to save money and to help the environment.
Once obtained, it is valid for 10 years, but new certificates are required if the property is put on the market, let or constructed. New developments also require EPCs.
How often does a landlord need an EPC?
At Charles Cox Property Management, we like to make your life as easy as possible which is why we have welcomed a highly qualified EPC Assessor, Dan Parkinson, to the team. Dan is well placed to advise on the best solutions to obtain the highest ratings in the most cost-effective manner and will deal with any questions and queries you might have.
Landlords must have an EPC once every 10 years, and since April 2018, it is illegal to rent any residential or commercial property in England or Wales with an EPC rating below E.
How is an energy assessment conducted?
The Energy Assessor will need access to all the rooms in a property, and if there is a loft, to that space as well. They will inspect heating systems and controls, take photographs and measurements, and add the information into a survey. The process is non-invasive and purely visual.
The time it takes will depend on the size of the property, and we can give you an estimate on that should you require it. The data is then input into specialist software which produces the EPC report and logs the data into a central register.
EPC costs
Up to 3 bed £75.00
Up to 4 bd £90.00
5 bed plus – price on application
If you would like to book an EPC, or if you require more information, please call us on 01323 894400 or get in touch via our contact form. The costs of the EPCs will be due to to Dan directly.