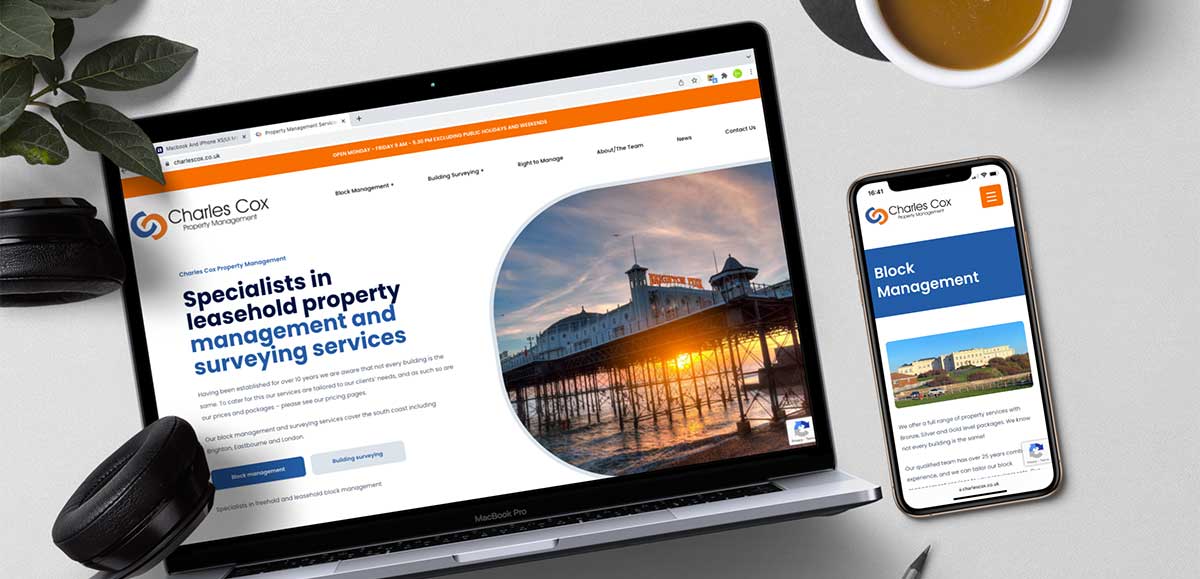 The new layout is already providing our visitors with an easier access to navigation on mobiles, iPads and desktops. We improved the structure of our content making it easier to find our services and to learn about Charles Cox Ltd. You will get a better experience and find it easier to read about managed leasehold and freehold block properties.
New website design
The new website has been designed to make it simpler for both clients and first-time visitors to browse information based on their immediate needs from reporting a fault and uploading an image through to details of our service costs.
The new website is creative and fast, giving better access to web pages with information of services, our team, property management, surveying and Right To Manage.
We have been working with Fine Marketing, a local marketing and web design company to ensure our new site is fresh, up-to-date and a great source of information for landlords and tenants looking at support with managing their block properties.
Managing Director, Matthew Cox said 'We are really pleased with how the new site looks and feels. The branding is very uniform, and we hope our customers, new or existing, find it intuitive to us. Over time we hope to add new features so its advisable to check back from time to time.'
We will be adding regular articles, information and company announcements and case studies. We hope you find the changes and easy to access functionality. If you have any feedback please let us know.